Fact Checked
Food Safety Training is important globally. So there is no
doubt that it is emphasized by all authorities in Ireland to get your food training certification from a reliable authority in order to keep your business valid. This article will try to answer all the questions you may have about food safety training in Ireland, who needs it and why.
The very first and foremost question that the brain conjures up is that who needs this training. Well the answer is every person handling the food needs to have such training in order to prevent unknowingly transfers harmful bacteria to the consumer. The staff has to be trained to handle food in a hygienic way and it is also a legal prerequisite. To get the staff done with food safety training is one of the core responsibilities of the main manager or owner of the food business. If the staff is responsible for the business's Hazard Analysis Critical Control Point (HACCP), they should be so trained.
The main authority that has command over these rules is the FSAI: Food Safety Authority Ireland. However, this authority does not provide food safety training courses. The only two courses it supervises are the Train the Trainer Workshops and Training for Management in the Chinese Food Sector. The FSAI itself does not register, approve or endorse any training academy of their programs. It merely tries to achieve the objective of safe food throughout Ireland and makes sure that the customers' interests are protected through and through.
They do reiterate the importance of such training programs because they assist a food business to flourish and become lucrative. They raise the expected standards of the business and this means more customers. They reduce the risks of litigation in case of bad hygiene and even death of customers. In short, they save the business from a bad name. Such courses also provide incentive to the staff by raising their standards and improving their CV; for their next possible employer will not have to train them again and hence they have an added advantage. The image of the company is highly retained.
Three sectors should be covered by the staff and the manager in collaboration and teamwork, according to the FSAI. These include:
Personal hygiene
Cross contamination retrenchment
Food safety threats and how to control them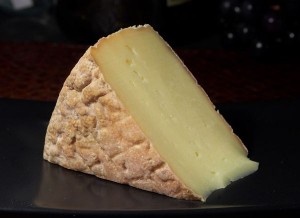 The FSAI, in their informative pamphlet, have identified a variety and range of options you could choose from when planning to get food safety training. You could recruit the services of a training provider and ask them to deliver a course training that fits perfectly to your business type and needs. You could also attend these courses online. A third option can be designing your own training programme with reference to different training guides. These guides can be very informative and helpful and provide checklists that can help you in your path. However, for this you need the special and pertinent expertise.
We hope this article helped resolve some of your doubts about food safety training and how is it related to Ireland.